We love cocktails and craft beers as much as the average person, but the world of whisky is serious business. Whether you're a fan of sweet bourbon or smoky Scotch, a complete novice or whisky aficionado, here are some of the best whisky bars in Singapore.
1. The Whiskey Library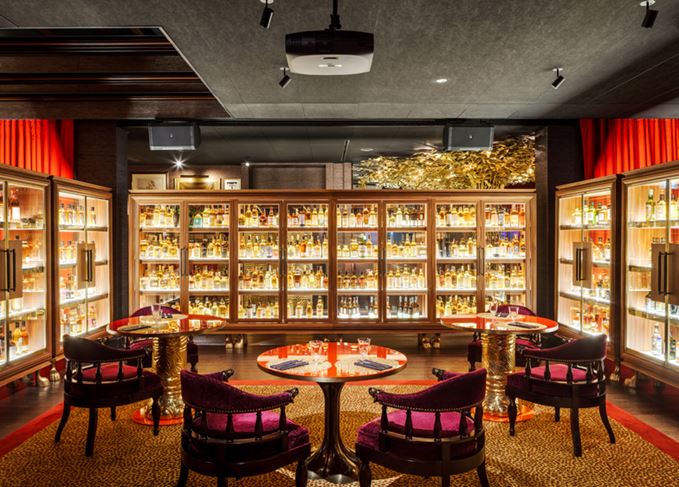 The Whiskey Library is undoubtedly one of the best spots in Singapore to sip and savour a dram. There are over ​​1,000 bottles of whiskey available on its shelves, from highly-coveted bottles to limited editions. Housed in The Vagabond Club, the stunning red velvet interior, collection of art and handcrafted furniture come together to create an atmosphere of utmost sophistication. Order from the colourful menu, take a tour through the whisky flights, or get serious and go for their annual memberships comprising room nights and whisky lockers.
2. The Auld Alliance
With luxe leather couches and shelves with over 1,300 bottles of whisky from all around the world, The Auld Alliance looks like the perfect setting for a spy film. In the menu you'll find 70 pages of tasting notes that will be helpful in guiding you to your perfect dram, and the friendly staff are always happy to make suggestions to suit all tastes and budgets. Located on the second floor of Rendezvous Hotel Gallery, even complete newbies are guaranteed to have an enlightening experience
3. The Single Cask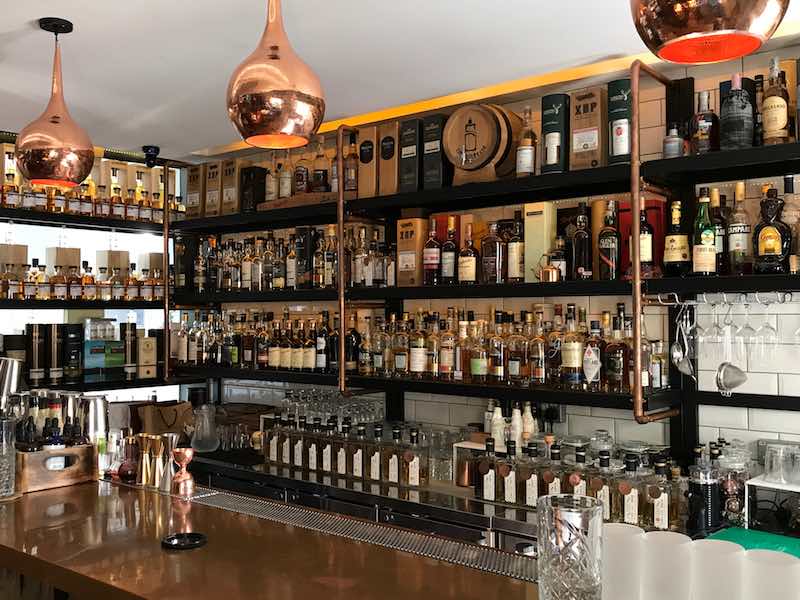 Wanna build up on your whisky knowledge? This quaint whisky shop turns into a whisky bar for the discerning once night falls. The selection is geared towards whiskies that are aged in single casks (thus their name!), and the staff is always happy to chat and help you navigate their diverse selection of over 400 single malts, boutique blended malts and single cask rum. Each 40ml dram is also paired with one of nine chocolates available, depending on the flavours of your spirit!
4. Bar Kiharu
Tucked away on the third floor of Orchard Plaza, Bar Kiharu is an under-the-radar whisky bar run by a Japan native. You'll find mostly Japanese expats here, who buy and keep bottles of Scottish and Japanese single malts. There's a limited selection of whiskies by the glass, and the owner will offer helpful recommendations based on your taste preferences. There is a $45 cover charge which includes a snack, and the bar makes you feel like you discovered a secret watering hole in Ginza.
5. Quaich Bar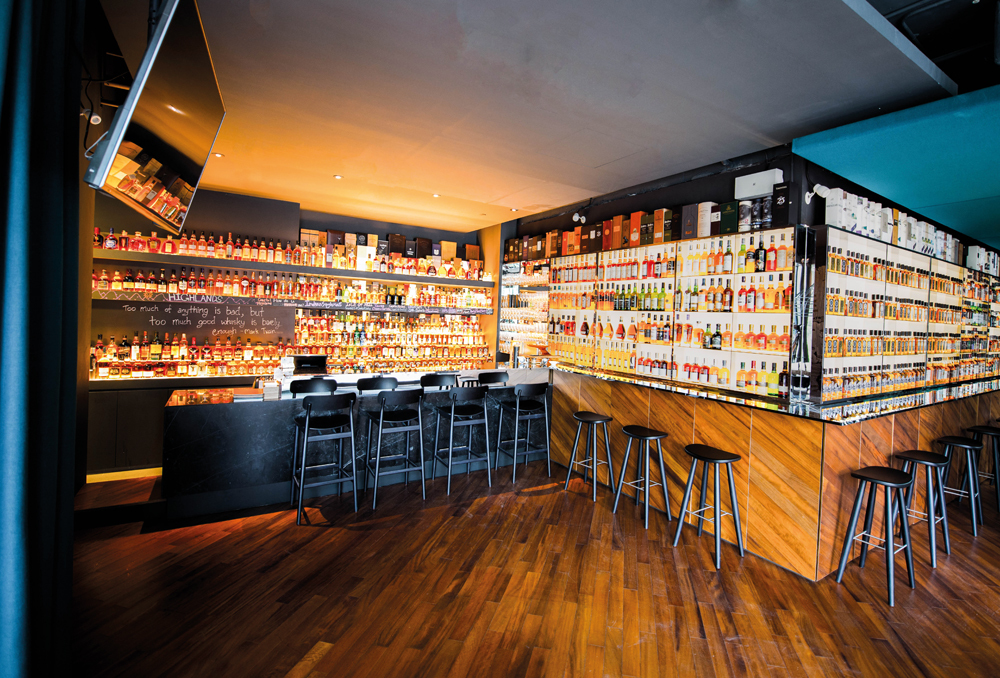 A familiar name for whisky connoisseurs in Singapore, Quaich Bar is a welcoming spot for anyone keen to try the fine whiskies on offer. Run by whisky lovers for whisky lovers, you'll find over 500 labels to choose from, including some of the rarest cask finds on the market. Did we also mention that it's been voted 'Top 10 Best Unique Bars' by regional gastronomic publication, Epicure?