Who says sandwiches have to be a boring affair? With just a little more effort placed between two slices of bread, you can have a true masterpiece in between your hands. From breakfast to supper, anytime's a good time for sandwiches stuffed with meat, veggies, cheese and more. Look no further for the best sandwiches in Singapore!
1. Korio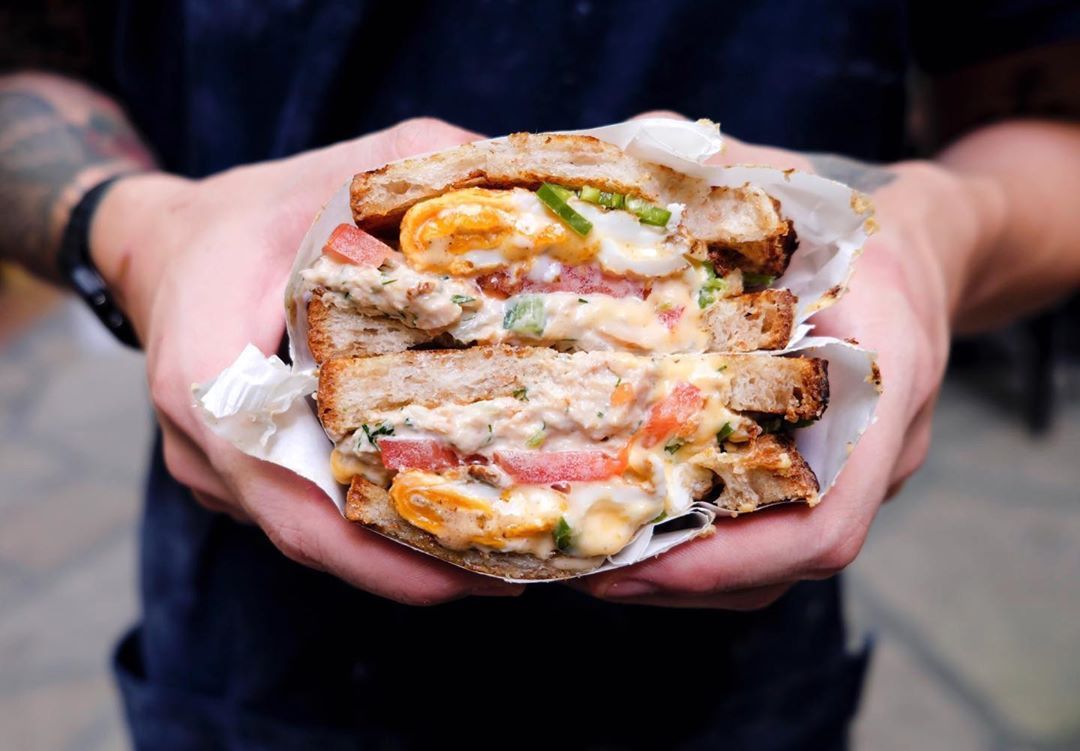 You might know Korio for their artisanal doughnuts, but their sandwiches are just as memorable. If you love cheese, the Caprese Grilled Cheese ($16) is stuffed with American cheese, cheddar, marinated roma tomatoes, basil and caramelised onions on whole wheat sourdough. For the breakfast of champions, ​​the Breakfast Sammy ($14) features a creamy gribiche sauce that's loaded with crispy spam, chives and American cheese on crunchy brioche toast.
2. Park Bench Deli
Park Bench Deli needs no introduction. This cult-favourite spot serves up all kinds of sammies that are sure to hit the right spot. Items like the Pastrami Reuben ($24) and Italian Cold Cuts ($18) are as big in size as they are in flavour, while vegetarians will be more than satisfied with yummy options such as the Crispy Tofu Sandwich ($18). These sandwiches will be a messy affair, so pack sure to prepare some extra napkins!
3. Café Natsu
Think Western brunch classics with a Japanese flair! Helmed by Lewis Barker, head chef of the Michelin-starred Sommer, Café Natsu serves contemporary dishes using the freshest Japanese ingredients. Dining here is a luxurious yet comforting affair, and the menu is impressive with hearty dishes like the egg mayo ($22) and chicken katsu ($29). The real star of the show however, is the Wagyu Beef Sando featuring tender short ribs, shishito ketchup, butter lettuce, yuzu kosho and a side of togarashi fries.
4. ONDA by PBD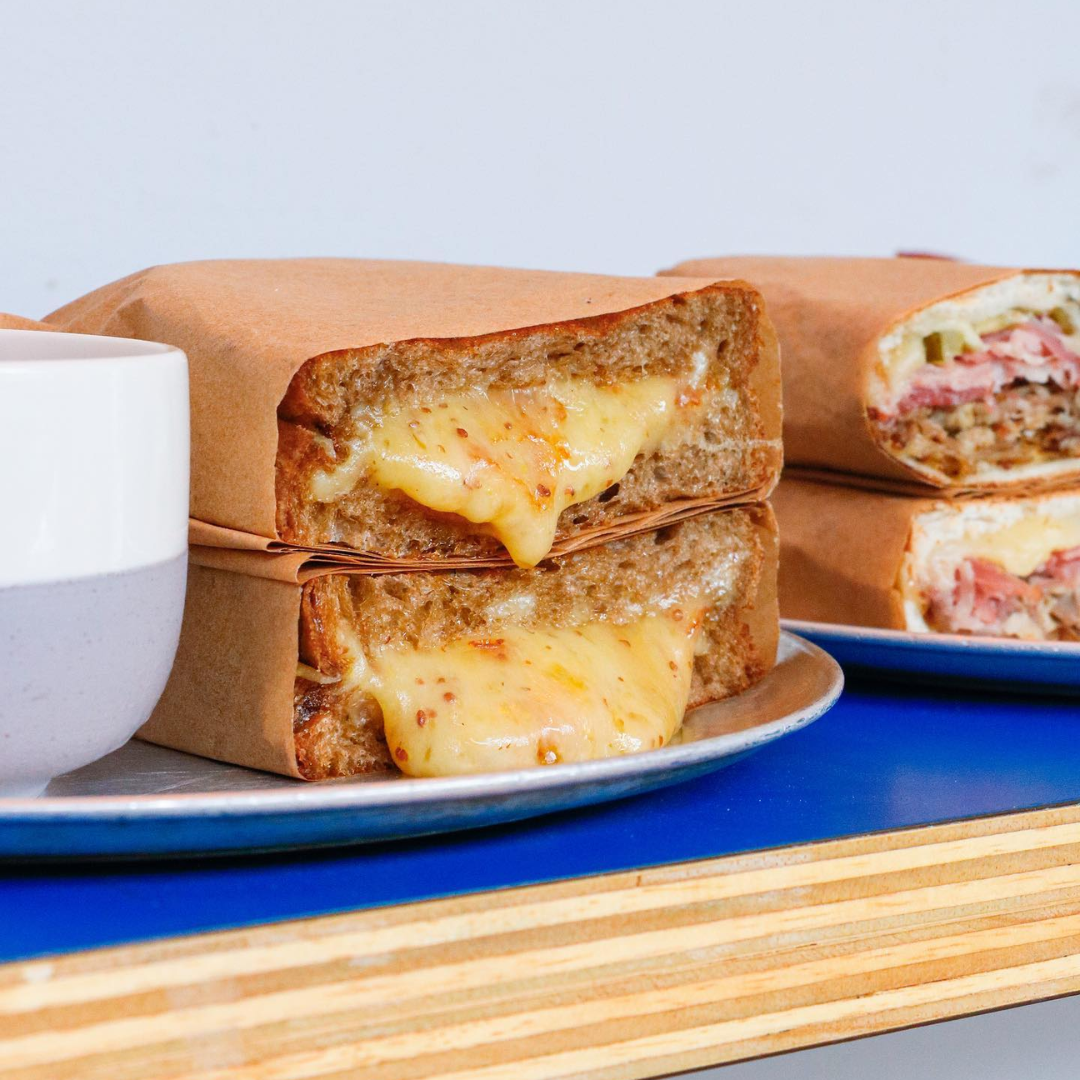 ONDA is a concept by Park Bench Deli, so you can be sure that their sandwiches are here to satisfy. Aiming to introduce a taste of Cuban Miami to local palates, you can expect the Cubano (S$16.50) which is loaded with generous rolls of ham, Lechon, and sharp Swiss Cheese. Or go for the Hot Dog (S$12), which is a simple but hearty ensemble of smoked beef frank, manchego mayo, and brioche buns.
5. Sarnies
We love Sarnies for their fresh and flavorful Aussie-style fare. Other than the salad bowls and brunch grub, you'll find lots of generously stuffed sandwiches. Think chicken schnitzel, ham and cheddar, eggs and home-cured bacon, roasted chicken with guac, tandoori chicken, smoked salmon and grilled aubergine with roasted capsicum and hummus. Spoilt for choice yet? You can also choose to get them on sourdough or dark rye bread!