Grilled cheese sandwiches are some of the best comfort and hangover food in the world. Also, those cheese pull shots just don't get old. From the crispy buttery crusts to savoury mixes of melted cheese, here are the five grilled cheeses in Singapore you just have to try!
1. Breakfast Grill
A new cafe in East Coast, Breakfast Grill started out as a humble online store serving sandwiches. The Cheeses is their take on a grilled cheese sandwich, and it incorporates five varieties of cheese and garlic for a rich, hearty and heady dish. Be prepared to wait as the order will take 15 to 20 minutes!
2. Korio
When it comes to the best sandwiches in Singapore, Korio will usually feature a spot in our list. And we sure have a deep love for the Caprese Grilled Cheese, which comes stuffed with American cheese, cheddar, marinated roma tomatoes, basil and caramelised onions on whole wheat sourdough.
3. Little Rogue Cafe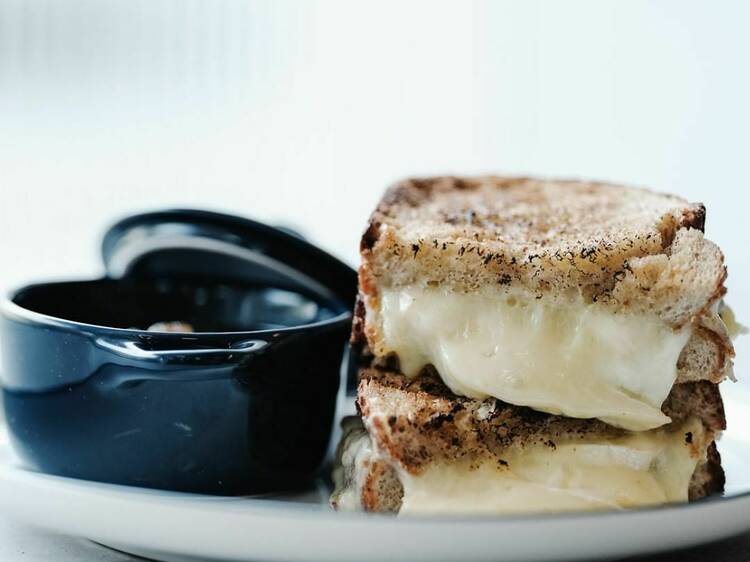 This cafe has a little interesting twist and that is they serve their grilled cheese with cauliflower soup instead of the typical tomato soup. The sammie features a mix of brie, mozzarella, and gruyere, along with some bacon jam and mustard. This is a bicycle-friendly spot and they've got bicycle stands in the middle of the café! Dog owners will also be happy to know that pets are welcome in their outdoor area.
4. Punch
Punch really does pack a punch with their Grilled Cheese Sandwich. A mixture of sweet emmental, nutty parmesan and creamy brie, it is served with tomato soup for dipping and extra umami.
5. Missus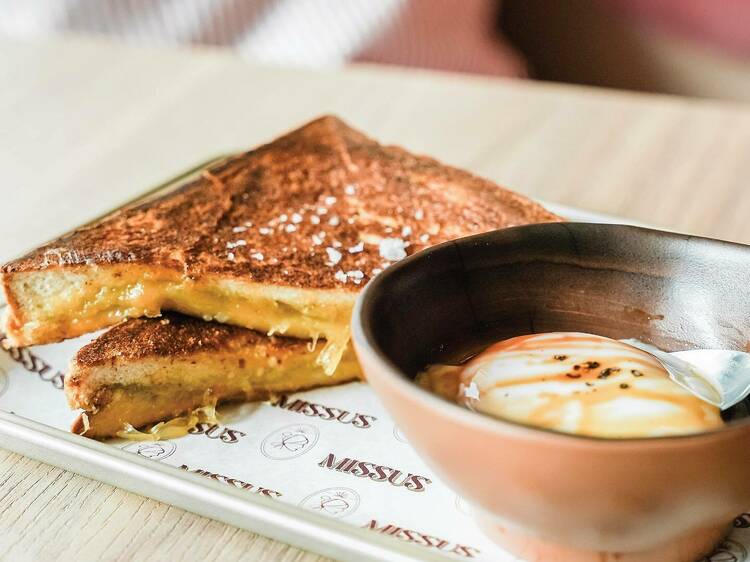 Missus might be one of the newest kids on the block, but they're not just another Instagrammable café. Come for one of their many versions of grilled cheese, such as the Slumdog Grillionaire featuring their signature cheese blend, masala potato, coriander pesto and tomato chutney! Or go for the Missus Melt that's been generously smeared with a truffle paste.