Looking for a special gift or just a fancy treat for yourself? Artisanal chocolates are so much more than the mass-produced stuff sold in supermarkets. From chocolate truffles to slabs and so much more – here are the best artisanal chocolates in Singapore!
1. Läderach Chocolatier Suisse
Founded in 1962 by chocolatier Rudolf Läderach in Glarus, Switzerland, Läderach Chocolatier Suisse now has over 75 chocolate shops around the world. They are best known for their delicious large slabs of FrischSchoggi (Fresh Chocolate), handcrafted without additives or preservatives. You can get them as a bundle of curated flavours, or check out their pralines, truffles or beautiful gift boxes!
2. Anjalichocolat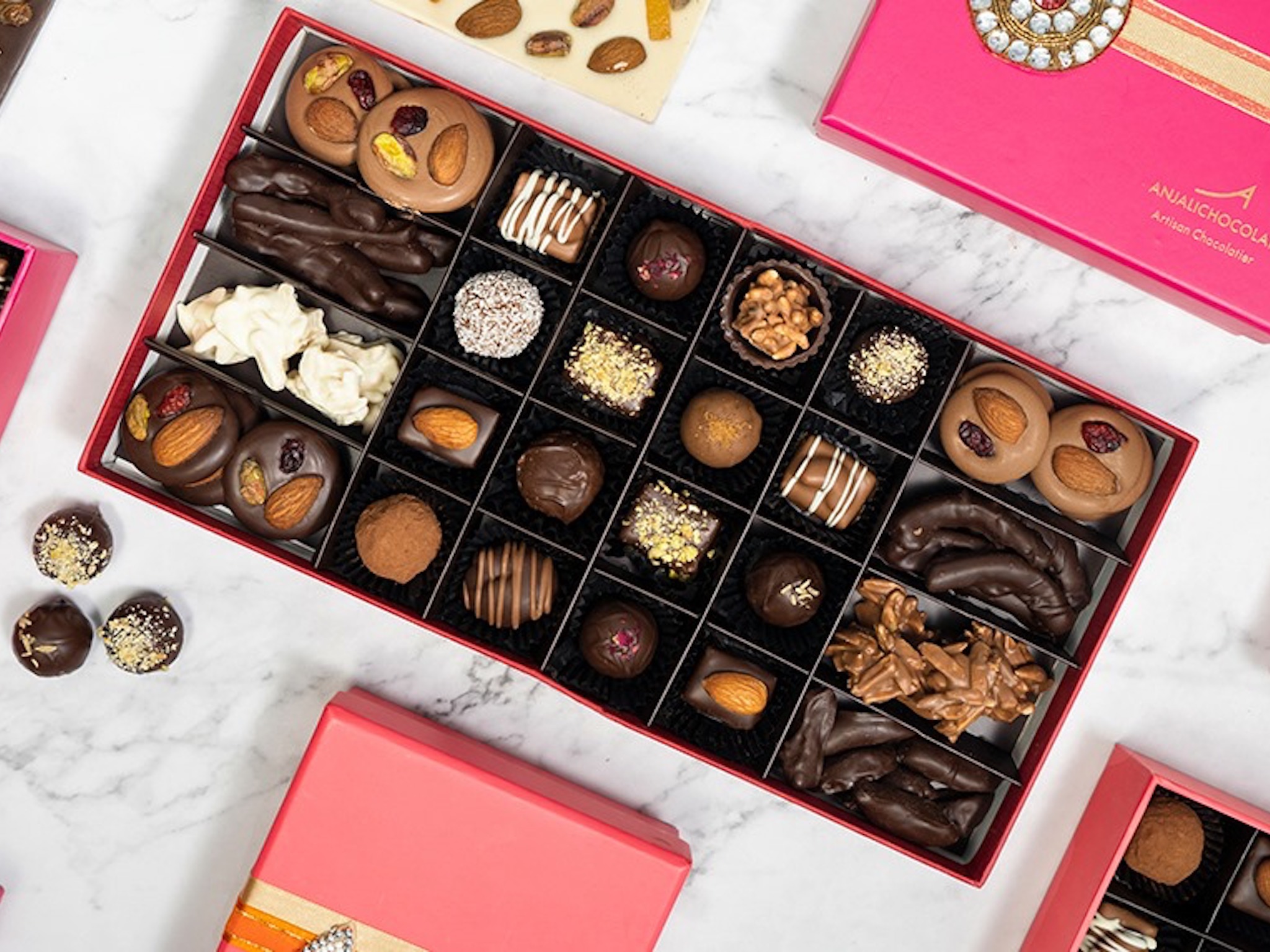 Anjalichocolat wows us with a selection of luxury handmade chocolates with unusual flavour pairings. Think Lavender Truffles, Mayan Chilli Bonbons and Raspberry Hearts. The chocolates are made fresh everyday, using the finest ingredients such as Belgian couverture, fresh cream, butter, whole spices and fruit puree. Looking for a unique gift? Check out the "From Singapore Lah" box which comes with local flavours like Kaya Toast, Singapore Sling and Chinese 5 Spice!
3. Lemuel Chocolate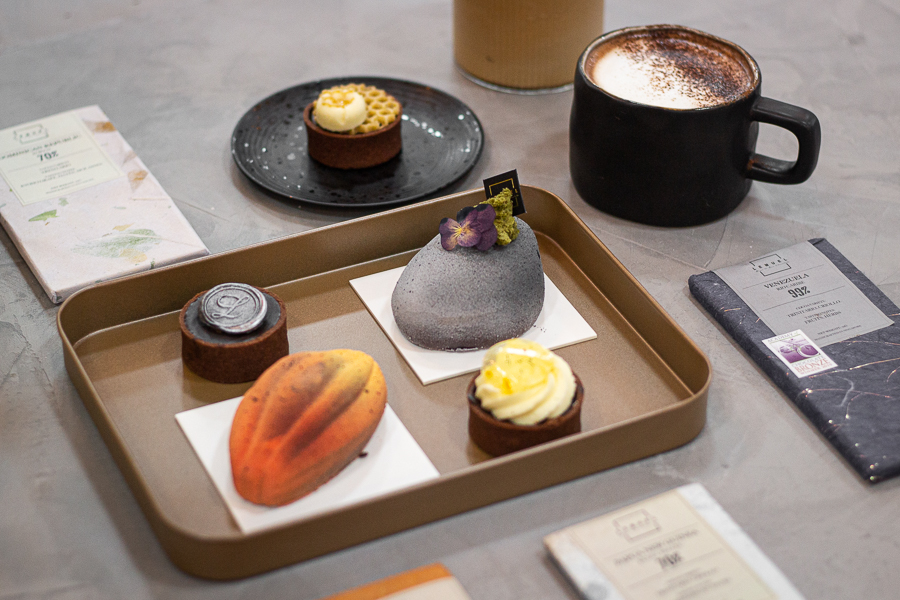 Lemuel Chocolate started out as a small chocolate workshop in 2017 that produced small batches of quality goodness. They source and import quality cacao beans from cacao farmers and reputable cacao agents around the world. Then they manually sort, roast, crack, winnow and grind them into the individual uniquely delicious chocolate. Other than their single-origin chocolate bars to special chocolate gift boxes, make sure to also check out their workshops!
4. The Dark Gallery
The first dark chocolate boutique concept in Singapore, The Dark Gallery offers handcrafted, single-origin chocolates all made right on site in their kitchen! You'll be spoilt for choice with their ​​glossary of dark indulgences like artisanal ice cream, bonbons, pralines and dark chocolate pouches. Pop by one of their two outlets to see their full selection of goodies. Their hot chocolate is to die for too!
5. Fossa Chocolate
A homegrown brand, Fossa Chocolate is an award-winning artisanal bean-to-bar craft chocolate maker. You'll find some really unconventional flavours here, like Chilli Peanut Praliné Dark Chocolate and Duck Shit Dancong Tea Chocolate, but newcomers can also look to the likes of Blueberry Lavender & Oats and Lychee Rose Dark Milk Chocolate to try their very best!
6. Janice Wong Singapore
Look to ​​multi award-winning chef Janice Wong for some of the most Instagrammable bonbons on this earth. They look almost too pretty to eat, but with creations like Kaffir Lime Caramel, Gula Melaka Pandan, BBQ Bak Kwa Praline and Jasmine Milk Tea, you'll be eager to sink your teeth in. And the edible crayons are sure to be a hit with the kids!