We're sorry if you're on a diet, but today we just gotta talk about our favourite guilty pleasure: fried chicken! Ditch the fork and knife (and some of your table manners too) because we're sharing some of our favourite fried chicken in Singapore!
1. Southern Soul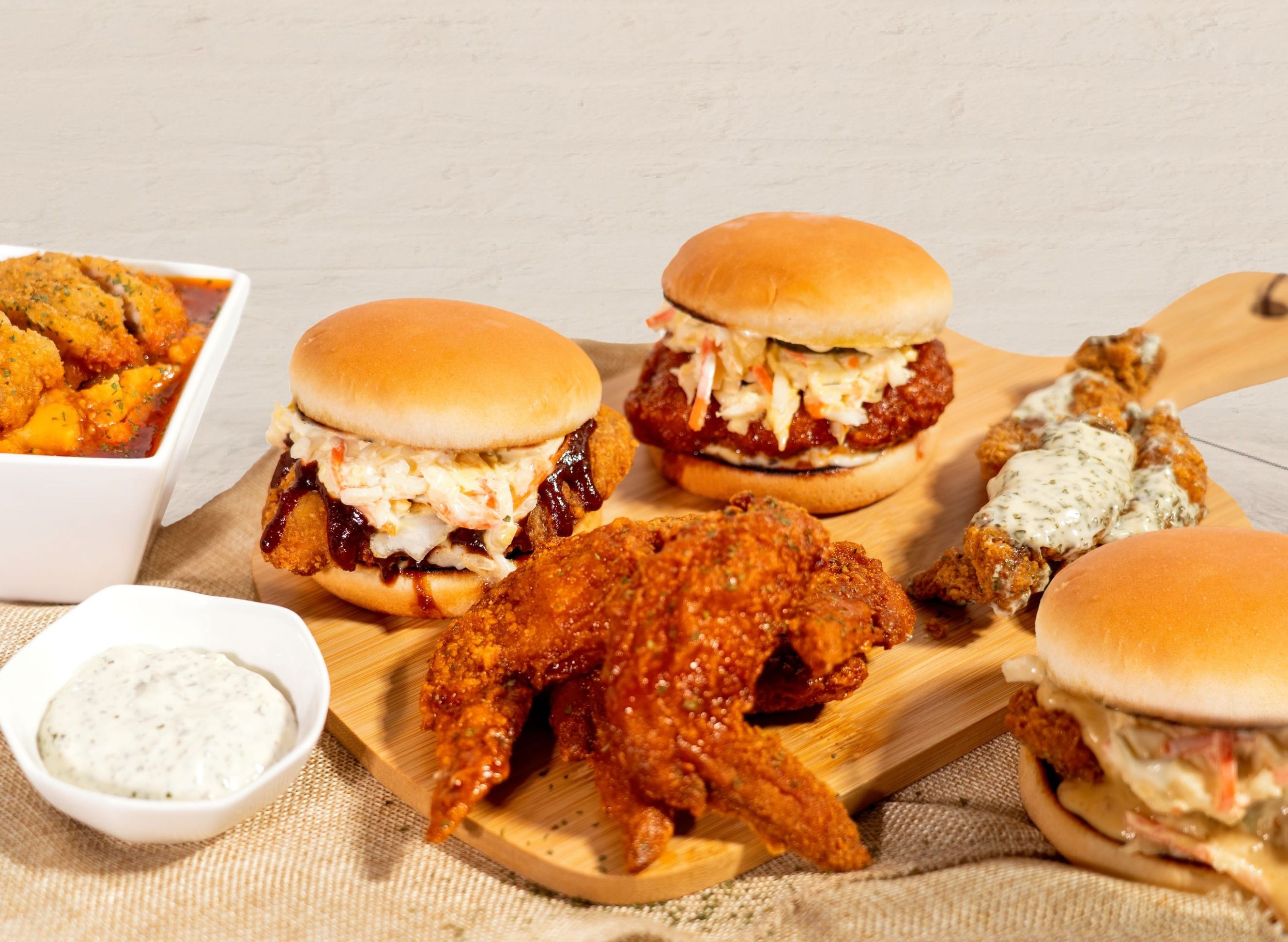 Food is always better when it's made with some Southern soul. Break away from the usual KFC and try Southern Soul's Nashville-style country chicken! If you love spicy food, they are marinated in buttermilk, fried and doused with a heavy application of spices including cayenne pepper and a magical pepper-infused oil. The result? Spicy, tangy, juicy and super addictive fried chicken.
2. Chir Chir
A Korean fried chicken joint hailing from Seoul, Chir Chir delivers a taste of Korean chimaek culture – enjoying chicken with beer – with over 20 variations of fried and roasted chicken! You'll find everything from chilli soy, curry, yangnyeom, sour cream & onion to the garlicky Vampire Killer, all made with sauces and marinades imported from South Korea!
3. Ah Tan Wings
Fried chicken in a hawker centre? Ah Tan Wings specialise in har cheong gai (prawn paste fried chicken) that are so popular, the wings sell out way before closing time. Think a fragrant, crunchy prawn paste batter and succulent chicken meat. Best with some of their tangy, homemade chilli sauce, or make it a meal with rice and a sunny-side-up!
4. Wingstop
Whether you like your fried chicken saucy or not, Wingstop has it all. Take your pick from nine different flavours that range from mild to hot, sweet or savoury. Go for the classic wings if you don't mind getting messy, then there are the boneless wings and chicken tenders, along with a variety of sides and dips!
5. Monga Fried Chicken
Before the wave of Korean fried chicken, Taiwanese fried chicken was the cool thing in Singapore. Monga Fried Chicken is a firm favourite with their two cm-thick fillets. Each marinated with honey and dipped in batter, resulting in a crispy, crunchy goodness. Take your pick from salt and pepper, chilli paprika, and seaweed flavours!
6. Arnold's Fried Chicken
When it comes to fried chicken chains in Singapore, our vote has to go to Arnold's. Having been around for over 30 years, their time-tested secret recipe remains a firm favourite for many fried chicken fans in Singapore. It's served with old-fashioned soft buns and mash, but go for an additional serving of coleslaw too if you're feeling peckish!