Ah, macarons. Described by Lifestyle Asia as the 'femme fatale of the confectionary world', these delightfully sweet treats offer a pleasure like no other. They're notoriously hard to get right, and it's one of those things best left to the experts than attempting at home. A treat for the eyes and the mouth, here are five best spots for macarons, including online delivery options!
1. TWG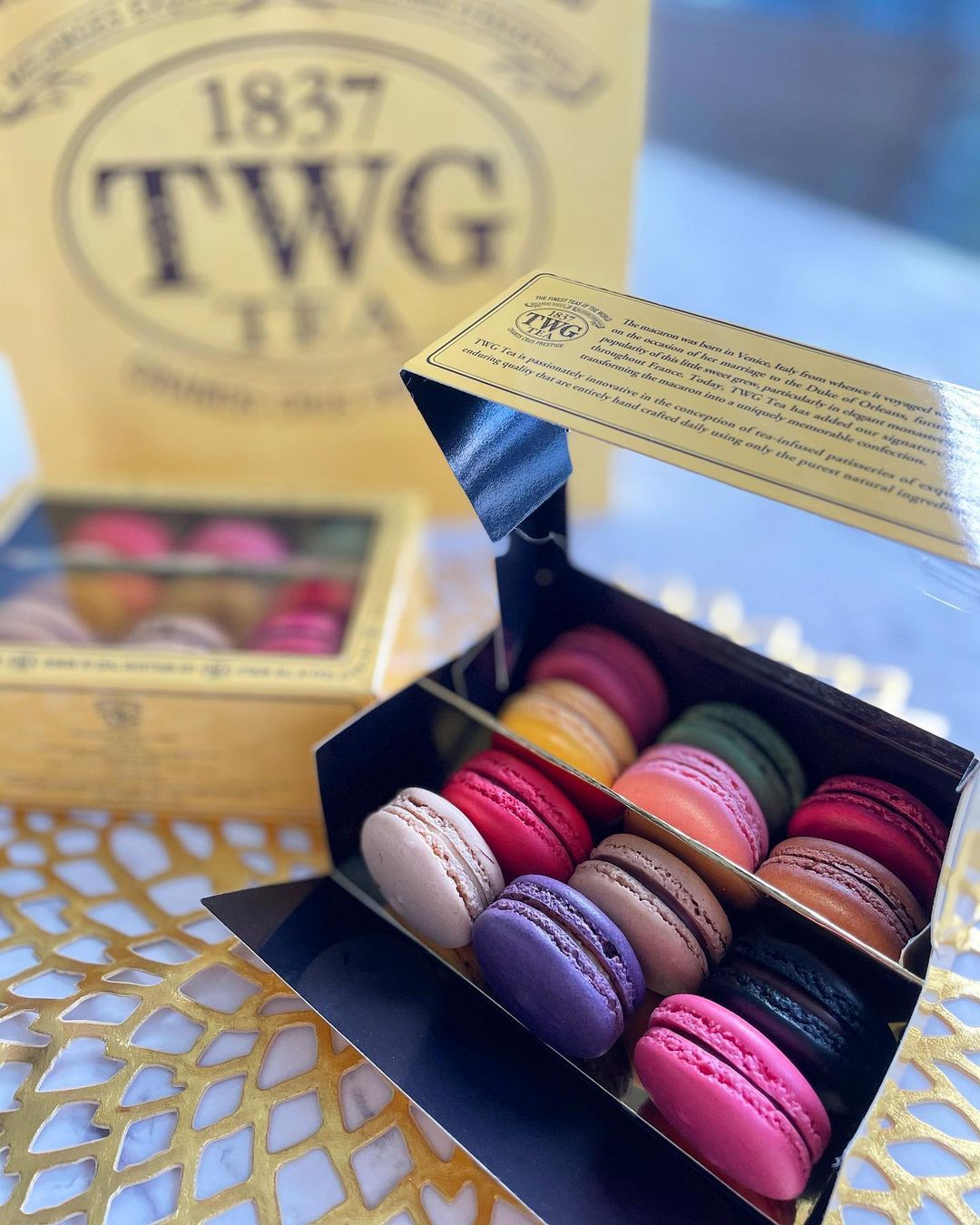 TWG is known for its tea and as a high tea spot, and anyone who's been to its stores will know that its pastries and macarons deserve some attention too. Always beautifully displayed in the counters, their macarons feature their signature tea flavours as well as seasonal flavours too. They make the perfect match for your afternoon tea, and we won't judge you if you have more than a few.
2. AnnaBella Patisserie
A fusion of both Japanese and French recipes, AnnaBella Patisserie is one of the top spots in Singapore to get macarons. The handcrafted macarons here come in classic flavours such as chocolate, earl grey, and matcha. If you're feeling fancy, you can go for premium flavours, or order them in adorable designs. You can even go all out and order a macaron tower! Apart from ordering through their website, AnnaBella Patisserie is also available on GrabFood, Foodpanda, Deliveroo, Qoo10 and Shopee.
3. Macarons.sg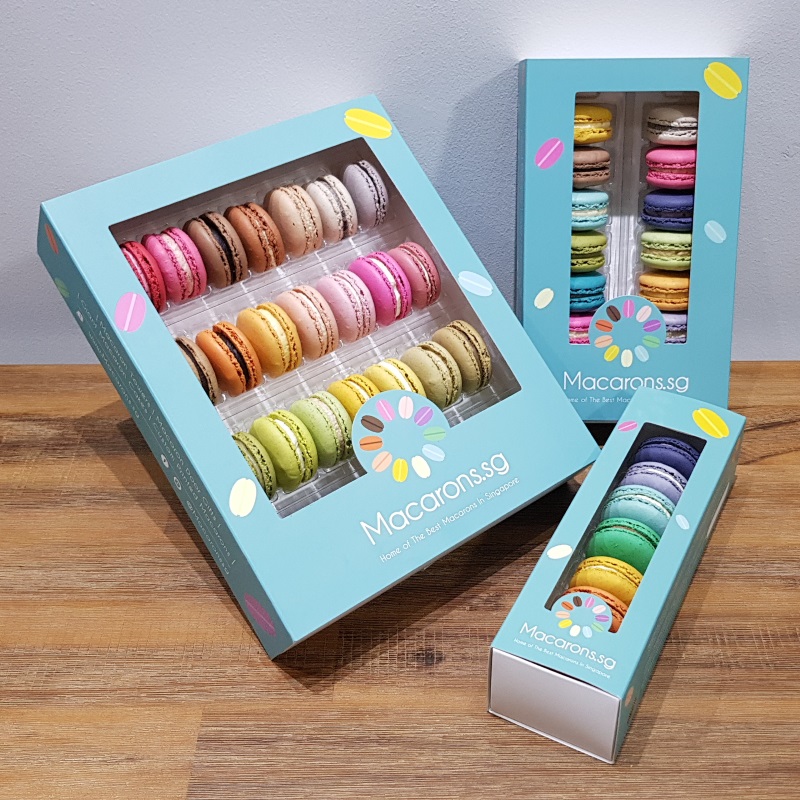 Macarons.sg claims to be 'home of the best-tasting macarons in Singapore', and they sure have flavours that are as bold as their claim! Their flavours are geared towards the local palate, so expect flavours like bandung, thai iced tea, chinese white peach and ondeh ondeh. If you lean towards the adventurous end, try out their chili chocolate and jamaican blue mountain coffee! For special occasions, you can even order a giant macaron cake. Order from their website or head to their store at Syed Alwi Road!
4. The Dark Gallery
Love chocolates and macarons? Then look no further than The Dark Gallery. All of their macarons include chocolate in some way, from pure 85 percent dark chocolate ganache between black macaron shells, to a 38% milk chocolate ganache infused with aromatic earl grey tea. You can enjoy it at one of their four outlets in Singapore, or choose to have your goodies delivered right to your doorstep.
5. Patisserie G
When you're craving for some artisanal desserts, Patisserie G never disappoints. Is it any surprise that their macarons are just as droolworthy? We love their classic flavours like salted caramel, chocolate and yuzu. But for a local twist, give the kopi butter, salted egg yolk, yam and kaya flavours a try! For a special occasion, you can order a platter of 51 macarons to give all your friends and family a sugar high.