Mother's Day is just a few days away, and in case you're still scrambling for ideas for what to get for your mom, or maybe you're a mom yourself whose partner and kids need some nudging… Not to fret, we've got five meaningful Mother's Day gift ideas that are sure to touch your mama's heart!
1. A spa day
Being a mom is definitely one of the most stressful jobs in the world, so pamper the most important women in your life with a spa day! Check out some great body massage and foot reflexology spots, or even onsen spas in Singapore. You can even surprise mama at home with a mobile beauty service and get mani-pedis, massages and even hairstyling services all without leaving home!
2. Flowers
Flowers are a classic and we know some great florists out there, but just in case your mom thinks they're a waste of money, why not consider preserved bouquets that will last for years to come? We also love how practical they are – no complicated care or maintenance needed!
3. A staycation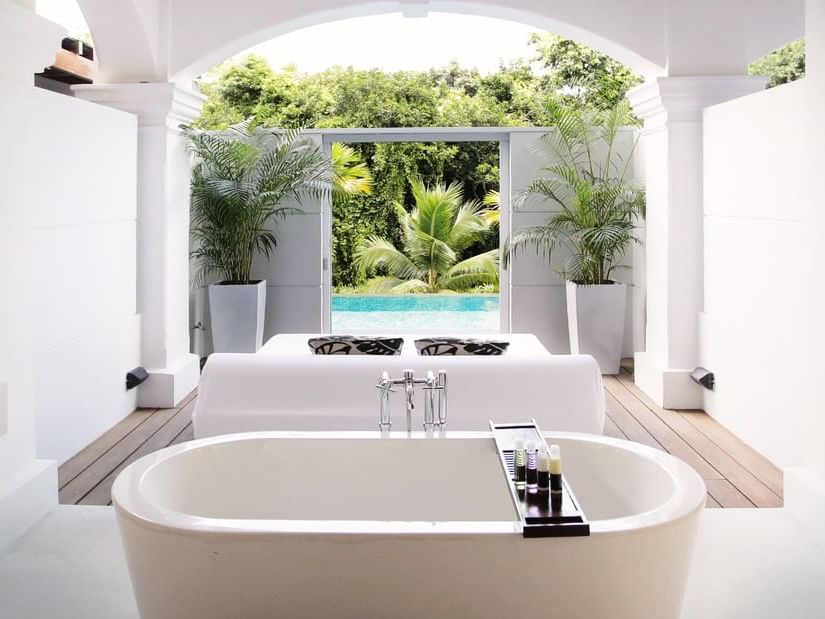 Not ready to travel just yet? Surprise mom with a staycation and spend some quality time together, just the both of you. For some real island vacay vibes, check out these hotels in Sentosa that will make you feel like you're getting a proper island getaway!
4. A hearty meal
A timeless way to thank your mom for all the times she's put up with your nonsense is to take her out for a great meal. Many restaurants and hotels are running exclusive dining deals and promotions that celebrate your mom – it's still not too late to call and try to secure a booking now!
5. Sweet treats
If your mom enjoys desserts and sweet treats, there are many special Mother's Day treats that you can pick up for her. Think Awfully Chocolate's Mother's Day Truffles Collection ($20) in collab with Sinpopo Brand that shines a spotlight on local flavours, or even a cute baking kit from Bisou Bake Shop so she can enjoy quality time with the littlies!