Itching to try something new? It's summer year round in Singapore, so instead of complaining about it, why not take advantage of it? Water sports make for a great way to cool off from the heat, not to mention they're a really fun and engaging way to stay fit. Naturally, we might associate 'water sports' with kayaking and canoeing, but in recent years many other forms of water sports have caught on here too, such as stand up paddling! The sport is easier than you think, and relatively low intensity so just about anyone can try it out. Without further ado, here are the five best spots to learn stand up paddling in Singapore!
1. Windsurfing, Kitesurfing, SUP Singapore
The OG when it comes to stand up paddling in Singapore, Windsurfing, Kitesurfing, SUP Singapore is founded by Rachel Charis Ng, former SEA games medallist and surfer mom. Her beginner courses will teach you all the proper techniques of paddling with your major muscles and core. Grab a few friends along, because prices are cheaper with a larger group! If you're already a seasoned paddler, Rachel also does SUP tours and adventures, where you'll get to explore the wilderness of Singapore such as Sungei Simpang, coastal fish farms, Labrador Park Mangroves and Ketam (Crab) Island.
2. Ola Beach Club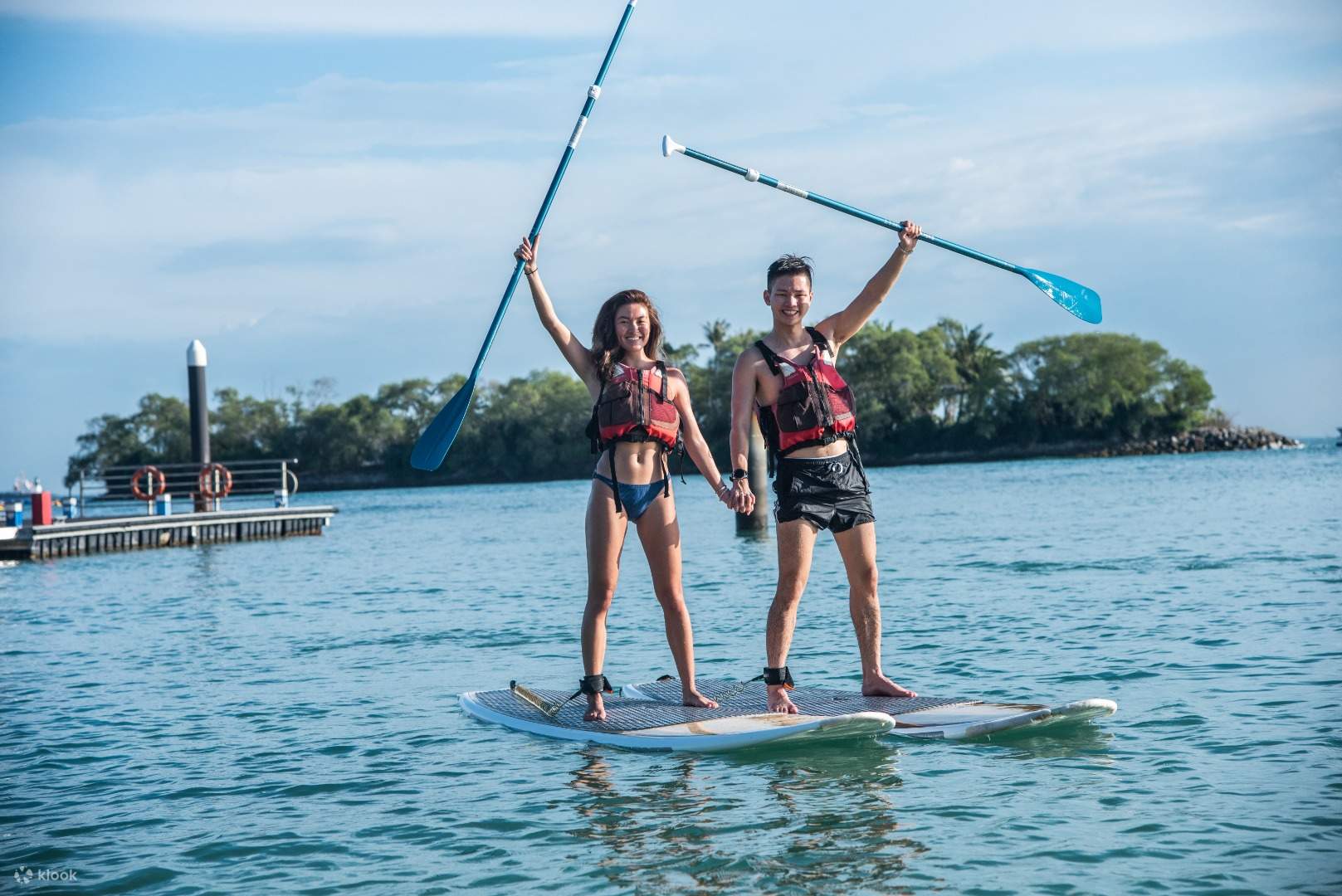 Just looking to try out SUP for fun? Experience one hour of water adventure with this workout buster that keeps you fit by paddling standing up, while you enjoy the soft breezes and gentle rolling off the sea at Siloso Beach. Sessions start from $35 per pax for an hour, and you can also opt to have a private guide take you on your water adventure for an extra $20!
3. Adventure Paddlers
Since 1996, Adventure Paddlers has been pioneering the water sports lifestyle in Singapore. The Introduction class is priced at $50 per person, and you'll learn everything from basic paddling techniques, safety aspects and how to handle your equipment. For pawrents, you can also bring your furry friend with you for their unique SUP with Dogs course! Adventure Paddlers also has Eco-Paddle programs, where you can take part in sustainability journeys and see our ecosystems through new lenses!
4. Aloha Sea Sports Centre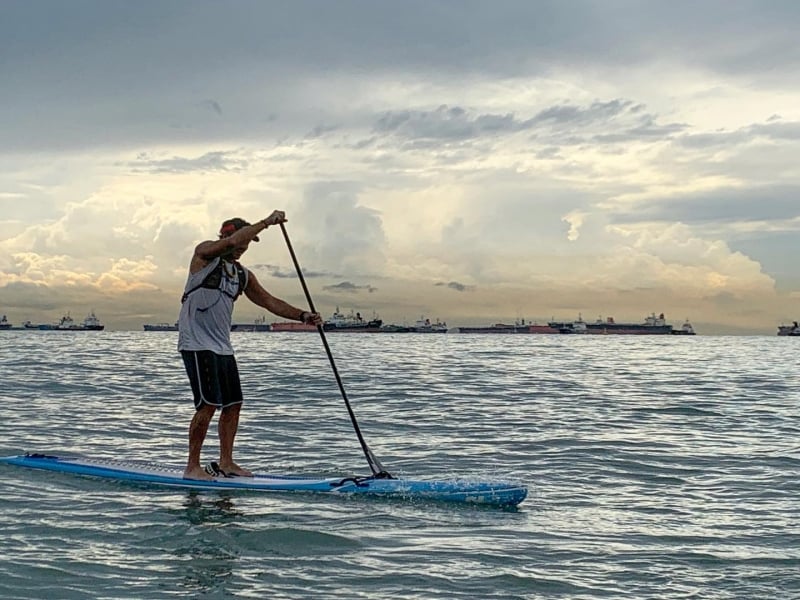 Aloha Sea Sports Centre offers a myriad of water sports. Whether you're thinking of windsurfing, stand up paddling, or sailing, you can definitely find something that suits you here. Since we're talking SUP specifically, their one-hour class is priced at $60 per person, you'll learn all the basics of stand up paddling, how to turn and how to launch and return to shore safely. Best of all, after your workout sesh you get to refuel at the onsite Beach Bar & Cafe!
5. PAssion WaVe
Formerly Water-Venture by People's Association, PAssion WaVe is a specialist community club offering a broad range of waterfront lifestyle programmes. Make your booking for the SUP Starter Course on open waters to kick start your SUP adventure! If you already know the ropes, PAWV also offers sports equipment for rental with valid certification provided.