Thinking about welcoming a four-legged member into your family? We sure hope you're considering adopting! Even though from our concrete buildings it's not always apparent, Singapore does have abandoned pets and stray issues. In case you're already ready to take that next step, we've snuffed out some of the best animal rescue shelters in Singapore.
1. SPCA
When we talk about adopting animals, SPCA is usually the first name that comes to mind. They run a 24-hour emergency animal rescue, a shelter for strays, as well as complementary vet care. Rehoming animals is of course a big part of this, and SPCA was a big part of the initiative that helped change the rules on breeds approved to live in HDBs!
2. Action for Singapore Dogs (ASD)
Action for Singapore Dogs (ASD) is actively involved in rehabilitating and rehoming stray dogs, and they also runs a sterilisation programme for doggos here in Singapore. Besides that, they also provide boarding services for furkids whose humans are abroad. Find your new best friend on their adoption gallery and meet doggos of all ages, shapes and sizes.
3. Mutts 'n' Mittens
Mutts 'n' Mittens is primarily a pet boarding facility, but that's not all they are. The proceeds go towards their passion of animal welfare work. Here you can also adopt, foster or sponsor a mutt or mitten that tugs at your heartstrings. Unable to open up your home? Mutts 'n' Mittens also welcomes volunteers!
4. Cat Welfare Society
If you're looking for a feline companion, the Cat Welfare Society is here to help you out. Unlike other adoption centres, they do not house or shelter cats. Instead, they have a public cat adoption board where cat lovers and owners are welcome to post details of cats that need a forever home or a foster family.
5. House Rabbit Society Singapore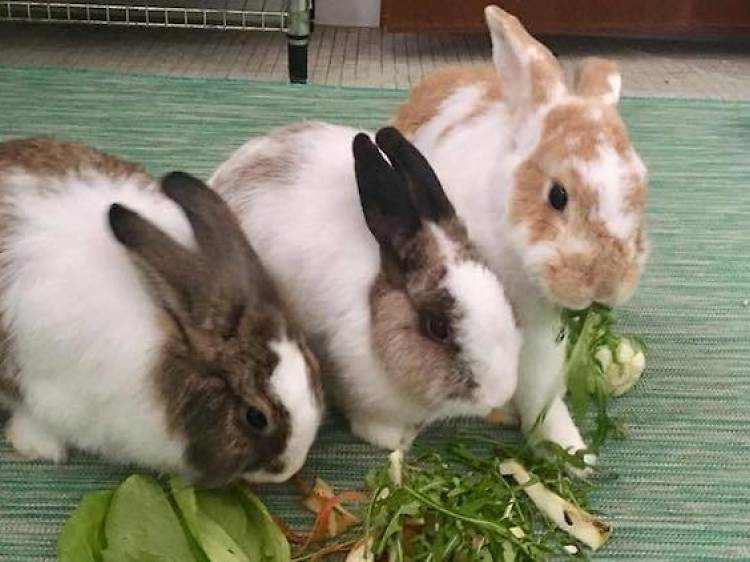 More of a rabbit lover? The House Rabbit Society Singapore is dedicated to all things rabbit, from welfare, adoption to education. The group rescues and rehomes abandoned bunnies, and you can take a look at their Facebook page which they update every week with adoptable bunnies.