Here in Singapore, we just can't get enough of Japanese products – sushi, ramen, onsen spas and many more. And when it comes to the Japanese drinking experience, finding a good sake bar in Singapore has never been easier. Whether it's the ultra premium junmai daiginjō-shu, or the more affordable futsū-shu, here are the six sake bars and izakaya in Singapore to kanpai to.
1. Shukuu Izakaya
Started by four friends with a love for Japanese cuisine and culture, Shukuu Izakaya is widely regarded as one of the best sake bars in Singapore. Rest assured that you're in good hands, even if you're new to the sake world! The izakaya's ​​sake sommeliers will be more than happy to guide you. At any one time, you can expect around 60 different types of sake from different renowned breweries in Japan. They even have a blog to help you learn more about the exquisite drink!
2. Boruto
Not to be confused with Naruto's son, this modern sake bar takes up two floors. The first floor is a tapas bar while the second floor is their sake bar, and it features a walk-in sake vault that is refurbished from an actual bank vault! You can find over 100 sake labels here, including premium ones that cost $2,200 a bottle! It's no wonder this place has garnered a steady following of Japanese expats.
3. Bam! Restaurant
BAM! is Singapore's first gastro establishment to pay tribute to 'Modern Shudo' – the contemporary way of sake enjoyment. This Spanish-Japanese joint has close to 100 sake labels. Not sure what would go well with your Sakura Ebi Spanish Fritters or Iberico Pork Gyoza? Look to their sake sommelier for recommendations on the right pairing for your meal!
4. Bar Ippudo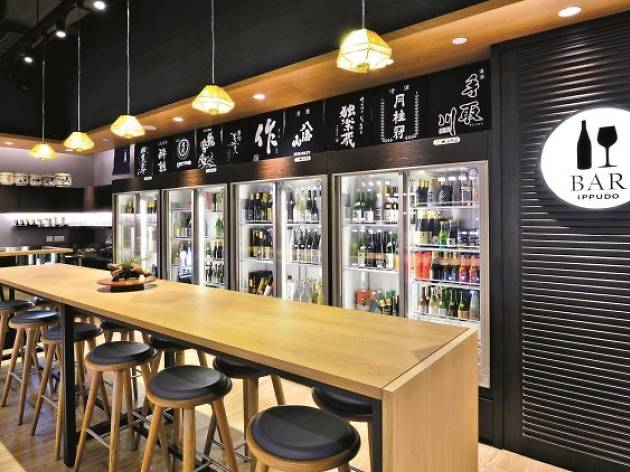 The renowned Ippudo chain does more than just ramen. This gastrobar at Shaw Centre carries around 70 bottles of sake from over 20 sake breweries in Japan. All its sake and flavour profiles are conveniently labelled in the menu, and you can also look to the staff to help you navigate the bottles. And it goes without saying that you should also order a bowl of Hakata ramen that Ippudo is known for!
5. DosukoixDonpachi Japanese Izakaya Dining & Sake Bar
This traditional izakaya in Cuppage Plaza will make you feel like you're in Japan without boarding a plane. They stock junmaishu sake, which is made out of pure rice. The owner, Rina, is from Fukuoka, and when travelling was possible she used to travel around Japan to source and learn about new sake from different breweries. True sake connoisseurs will definitely enjoy this spot!
6. Kabuke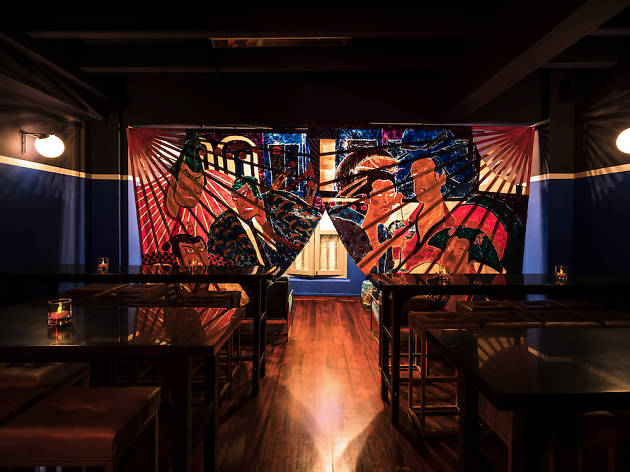 Located on the second floor of a heritage shophouse along Telok Ayer Street, Kabuke is a gastrobar that sets the stage for the showcase of sake and contemporary Japanese cuisine. Boasting sake from prefectures all across Japan and especially small breweries, their menu also features signature wagyu dishes as well as quality seafood and exquisite bites. Experts and sake amateurs alike can seek advice from the service crew equipped with essential sake knowledge for the best pairings!