Many of us think of porridge on cold rainy days, or days when we feel under the weather. But one version of it, the Teochew porridge, is so much more than that. Typically taking up a larger space or possessing a standalone store, Teochew porridge is the midpoint between cai png and restaurant-style tze char. One can have it at any time of day: lunch, dinner or even supper! Here are some of our favourite Teochew porridge spots in Singapore.
1. Choon Seng Teochew Porridge
Choon Seng has everything you would want from a Teochew porridge stall – great variety, yummy dishes and substantial portions. Although the prices lean towards the steeper side, you do get dishes such as steamed garoupa, whole crabs, and an assortment of pork cuts. Do try the braised pork belly and if you're feeling adventurous, the pig's head. Try to get here early, as they're very popular and most dishes are sold out by 2pm.
2. Joo Chiat Teochew Porridge
Formerly Teck Teochew Porridge along Joo Chiat Road, Joo Chiat Teochew Porridge has settled into a bigger shop space in Bukit Batok. It offers a mix of Teochew porridge and tze char, with the fishes on display at front. Mainstays on the menu are their braised dishes, and the pig trotters are a must-try! Ask the uncle for off-menu items – these are made fresh in the kitchen a la tze char style.
3. Soon Soon Teochew Porridge
This stall might look unassuming from the outside, but it serves up some of the most authentic Teochew porridge one can find in Singapore. Many Teochew folks will find the dishes here very nostalgic, as though they came from mom's kitchen. Some highlights include sweet and sour pork, minced meat with black bean sauce and Chinese cabbage. Traditional and home cooked-style is the focus here, so you won't find non-Teochew sides.
4. Heng Long Teochew Porridge
Just a short distance away from Soon Soon Teochew Porridge, Heng Long is for those who prefer a more modern Teochew porridge spread. The variety is huge, from braised duck to chilli lala. They're one of the most popular Teochew porridge stalls and the queue can get long sometimes. If you want to avoid the crowd or pull an all-nighter, Heng Long is open until 4am!
5. Ah Seah Teochew Porridge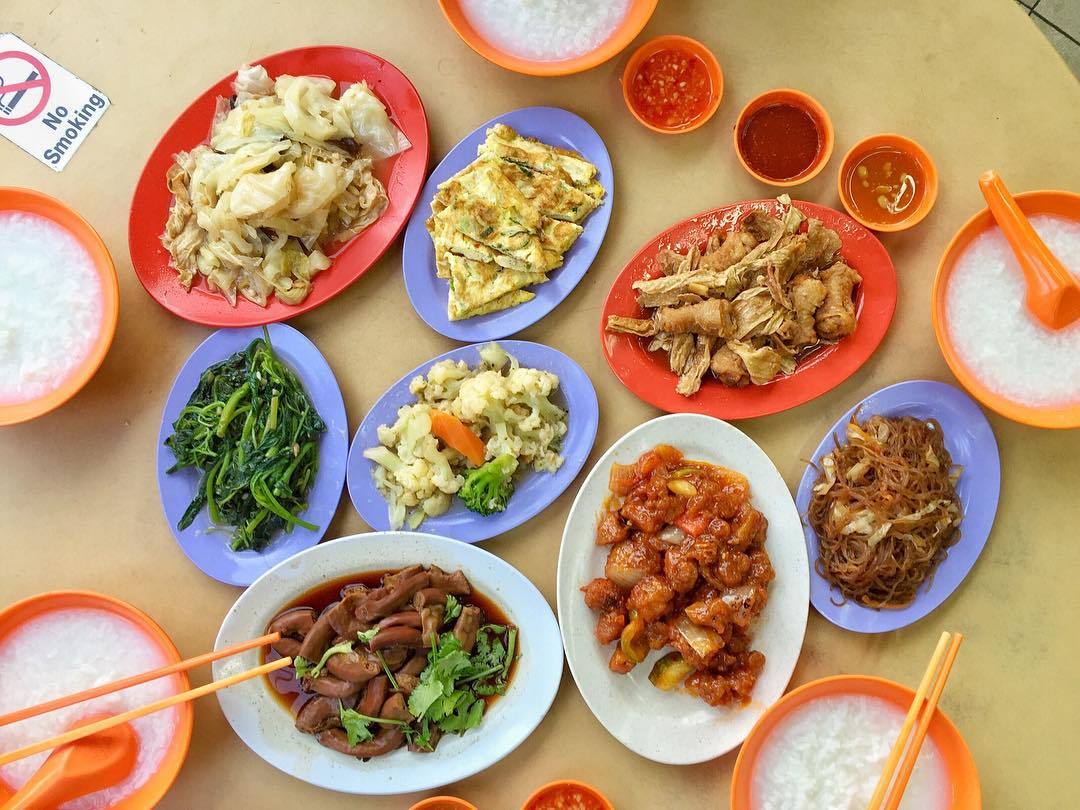 Singaporeans love food that is cheap and good, and Ah Seah Teochew Porridge is one of the most affordable Teochew porridge stalls around. A meal with porridge and three to four dishes will set you back just around $10 per head. We also love the old-school vibe here and side dishes that preserve many traditional Teochew cuisine elements. Make sure to get some of their braised duck!
6. Lim Joo Hin Eating House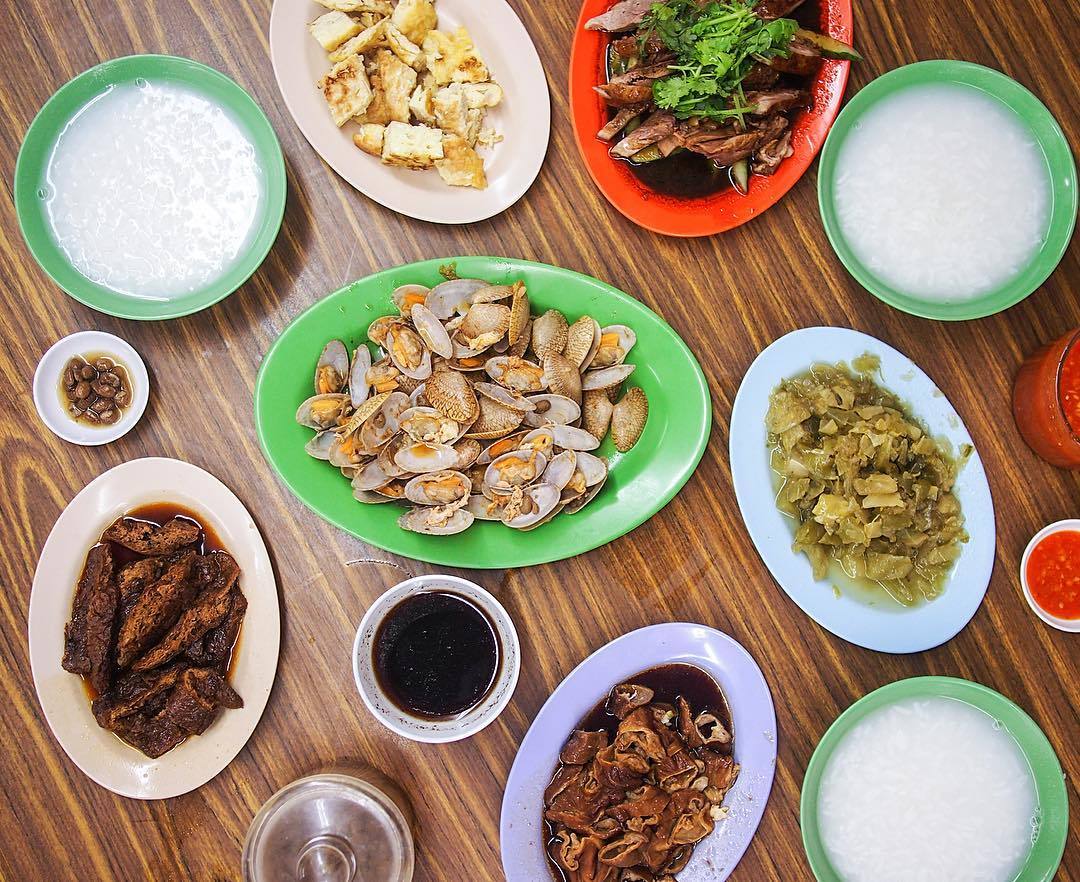 The area around Havelock Road and Boat Quay was once home to many Teochew immigrants Today, this historical enclave houses a small stretch of traditional Teochew food along Havelock Road, and Lim Joo Hin is one of them. They've proved to be so popular some of their celebrity customers include Andy Lau and Chow Yuen Fatt! The food is great, but prices can be a bit expensive due to their 'celebrity' status.